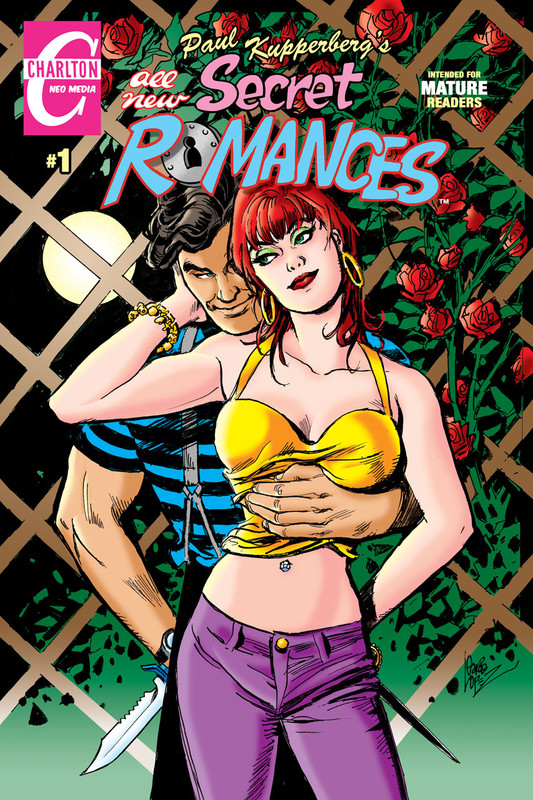 Cover art by & © José Luis García-López
Paul Kupperberg's SECRET ROMANCES #1 CONTENTS
ORDER PRINT EDITION HERE on AMAZON

ORDER KINDLE VERSION HERE

ALSO AVAILABLE IN PRINT or DIGITAL ON INDYPLANET
YOU HAVE THE RIGHT TO REMAIN SMITTEN! Two cops, one squad car, and the proof absolute that familiarity breeds contempt. Or does it? Penciled by Pat and Tim Kennedy, Inked by Jeff Austin, Lettered by Mort Todd, Colored by Matt Webb

THE MAN WITH A COPY OF 'THE CATCHER IN THE RYE Before suitors could exchange photos on the internet, first meetings were fraught with anxiety... especially for a young woman who feels all first meetings are doomed. Illustration by Rob Kelly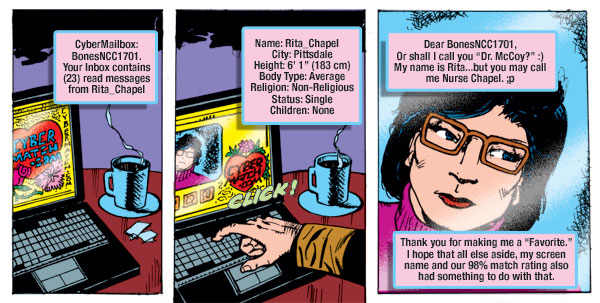 CYBERMATCH.COM You don't always get who you want, but sometimes you get who you need. An internet dating site provides Carl with the unexpected girl of his dreams. Art by P.D. Angel Gabriele, Lettered by Mort Todd, Colored by Matt Webb
FORGET ME NOT It's never too late to find love, and the introduction of Rose and Darren leave the senior citizens feeling as though they've known one another forever. Art by Dærick Gröss Sr., Lettered by Mort Todd, Colored by Matt Webb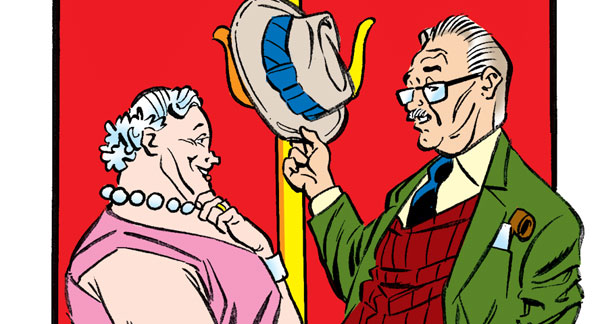 MEN LIKE HENRY BERTRAM Judge and Mrs. Crowley are pillars of their 1950s era community in which there's no room for deviance... certainly not the sort practiced by men like Henry Bertram. Penciled by Pat and Tim Kennedy, Inked by Bob Smith, Lettered by Jack Morelli, Colored by Mort Todd
Paul Kupperberg's SECRET ROMANCES #1 is a 36 page color comic extravaganza, featuring stories and art by well-known contributors to such companies as DC Comics, Marvel and Archie Comics, alongside amazing new talent! The comic will not be available in stores, only through mail order.
ORDER PRINT EDITION HERE on AMAZON
ORDER KINDLE VERSION HERE

ALSO AVAILABLE IN PRINT or DIGITAL ON INDYPLANET
Paul Kupperberg's SECRET ROMANCES © and ™ Paul Kupperberg. All stories © Paul Kupperberg and all art © their respective creators.

CLICK ON THE IMAGES BELOW TO SEE MORE CHARLTON FUN!

Contact: charlton@morttodd.com